The realm of cold climates, where biting winds and icy temperatures pose formidable challenges, the revolution in insulated footwear has become a game-changer for those seeking both warmth and functionality. The quest for the best boots in these extreme conditions has given rise to a selection of remarkable options that combine cutting-edge technology with robust design, providing outdoor enthusiasts with a shield against the cold that does not compromise on style or performance. At the forefront of this insulated footwear revolution are the Columbia Bugaboot Plus IV Omni-Heat Boots, a testament to Columbia's commitment to innovation. These boots feature the Omni-Heat Reflective lining, a thermal-reflective technology that efficiently retains body heat while remaining breathable. The 600g insulation ensures exceptional warmth even in the most frigid climates. The Techlite midsole offers superior cushioning and energy return, making these boots not only warm but also comfortable for extended wear.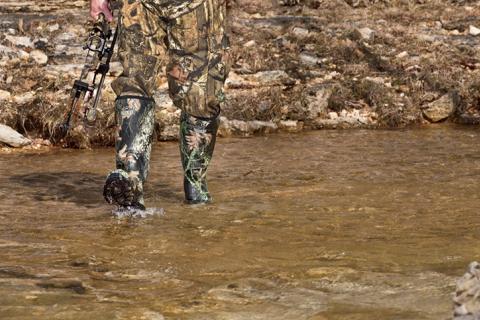 The waterproof seam-sealed construction and Michelin winter compound outsole provide traction on slippery surfaces, making the Bugaboot Plus IV an undisputed contender in the battle against cold weather. For those who value a blend of style and substance, the Sorel Caribou Boots have become an iconic choice. With a heritage dating back to the 1960s, these boots have stood the test of time and weather. The waterproof full-grain leather upper, coupled with a removable 9mm ThermoPlus felt inner boot, ensures both water resistance and insulation. The seam-sealed construction adds an extra layer of protection against the elements. The rugged, yet classic, design of the Caribou boots makes them a versatile option for urban winter adventures and remote wilderness expeditions alike.
In the pursuit of lightweight warmth, the Merrell Thermo Chill Mid Waterproof Boots have emerged as a revelation for cold climate enthusiasts. These boots feature M Select DRY technology, sealing out water while allowing moisture to escape, ensuring a dry and comfortable interior. The M Select WARM insulation provides a cozy haven for the feet without adding unnecessary bulk. The lightweight design, coupled with the Kinetic Fit Base insole, offers flexible support, making the Thermo Chill boots an ideal choice for those who prioritize agility in cold environments. In summary, the insulated footwear revolution has ushered in a new era of winter-ready boots that combine advanced insulation technologies with durable, stylish designs comfortable and warm hunting boots. Whether facing the bone-chilling cold of remote landscapes or navigating urban winter streets, the Columbia Bugaboot Plus IV, Sorel Caribou, and Merrell Thermo Chill boots represent the pinnacle of innovation in cold climate footwear. As winter enthusiasts step into the great outdoors, they can do so with the assurance that these boots will not only keep their feet warm but also elevate their experience in the coldest of climates. The revolution in insulated footwear is not just about battling the cold; it is about doing so with unparalleled comfort, style, and resilience.